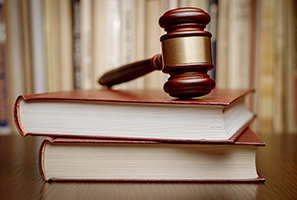 There are many, many attorneys who are not experienced in handling New York Surrogate's Court cases or qualified to handle anything except the easiest Probate. This article isn't about them. This article is about how an agonizingly-long, Probate of a Will is most likely the Court's fault.
New York's Surrogate's Court used to be the Unified Court System's neat china doll in a house full of dirty toys: Every clerk in every county was professional, smart and helpful (except Queens County, they were awful), Probates moved forward quickly, and questions were answered on the spot. Yes, certain counties did things "their way" (I.e. NOT the way the Surrogate's Court Procedures Act outlines how Probate should be administered), but not every case was agonizingly-slow, so shortcomings where accepted.
About 6 years ago New York began gutting the Surrogate's Court by instituting a hiring freeze. As if that wasn't bad enough, the Court began transferring out some of the more professional clerks to other "hot" legal departments, such as those focused on adult guardianships. There were also several well-respected "Surrogates" (judges) who retired in the greater NYC area within a few months' time. The system was now being weakened through attrition and transplanting of experienced clerks for worse clerks and inexperienced judges.
Then, in the last few years, several counties began only accepting Probate Petitions online. I believe this is the final straw in an already weakened-system: You must file certain paperwork online but deliver other original documents to the Court. You don't get to have a clerk review the paperwork in front of you, but instead wait until some day when they have time to review it. You used to be able to get an immediate answer as to what was still needed; now, you wait over one month just to find out that there's one issue with your paperwork…and when you correct that issue they find another one they didn't tell you about before.
These delays make a huge difference to needy beneficiaries. I have had desperate beneficiaries practically begging me to go to the court, so we can get authorization to collect assets (to no avail). I have had others complain that they called the court and were told "(It) will be ready in 2 weeks", so what was taking me so long to get this done? I would respond "Call the court back in 2 weeks…I bet they will tell you it will take them another 2 weeks."
I would suggest to the Court that they treat Probates like a business and raise their filing fees and hire more staff: New York charges Probate fees on a sliding-scale, and the most they ever charge is $1,250. Yes, no one wants to pay higher fees, but given the choice most people will pay an extra $1,000 to get their $100,000 in three less months. Until that time, if you are a needy beneficiary try to avoid too many payday loans until your bequest. And if you're angry that it is taking your attorney too long to get your matters accomplished, try calling the Court yourself every two weeks to see if that expedites your matter.
DISCLAIMER: Attorney Advertising. Please note that prior results do not guarantee a similar outcome. This site and any information contained herein are intended for informational purposes only and should not be construed as legal advice. Seek competent legal counsel for advice on any legal matter.