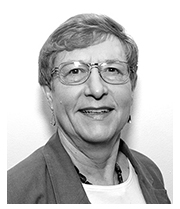 Judith Volkmann has now embarked on what she considers her fourth career:
Retirement, turning her law practice over to Dan Timins, Esq., CFP®
After an active sixteen-year career as a trusts and estates attorney, creating her own firm, Judy will now be concentrating on other pursuits, including of course, pro bono works. As a trusts and estates attorney, her clients were not the rich, but were those middle class and working class individuals who needed to consider and plan what would happen in the case of incapacity or death. Judy also advocated creating documents for clients using plain English rather than archaic legalese.
During her sixteen years in this field of law, Judy also participated in the Financial Planning Association (FPA). (She earned her Certified Financial Planning™ license in 1996.) Her proudest achievement was creating the Pro Bono Division of the FPA, providing those who could not afford a financial planner with Certified Financial Planning™ practitioners to guide them free of charge. She founded the idea of the FPA partnering with various not-for-profit agencies such as welfare-to-work, drug rehabilitation, battered women, colleges, misdemeanor courts, etc. to teach the agencies' clients financial skills. With the FPA as meeting place and guide, the partner organizations developed a collaboration, sharing ideas and, at times, clients. The Financial Planning Association has now spread this Pro Bono format across the U.S. It is being tested in other countries as well.
Prior to entering the trusts and estates legal field, Judy worked for the Legal Aid Society of New York as a criminal defense attorney. For eleven years, she represented those accused of crimes in New York County (Manhattan) who could not afford their own attorney. Judy states today that this was the most challenging and fun job she has had.
Judy's focus on working with those not privileged in our society started at St. Mark's Church in-the-Bowery, while she was still earning money as a fashion buyer on Seventh Avenue, buying women's fashion for 400 stores and 12 catalogs. As an active member at the church, she participated in community organizations trying to make a difference in the East Village. After eleven years working in the field of fashion, she was convinced that the fashion industry was not her path in life. She enrolled in Rutgers School of Law in Newark because it had a strong program in constitutional law. After graduation, she went directly to the Legal Aid Society.
What Judy seldom mentions is that she also holds a Master's Degree in French Literature from NYU, which she earned at their branch in Paris. What she does mention is that what she really learned while in Paris was her love and knowledge of wine and food — still her hobbies today. Judy and her husband, Neil Granger, entertain frequently in their apartment in Jersey City, showing off Judy's skills.