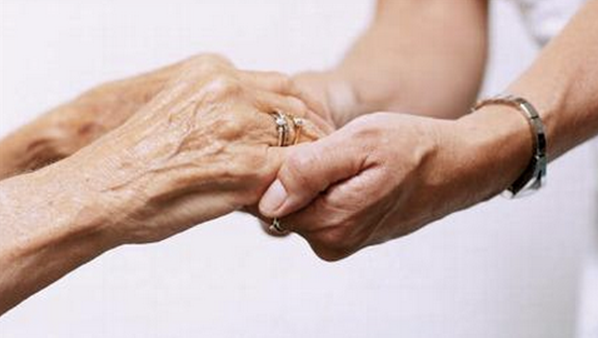 Watching a person's last days of life is often a horrible, gut-wrenching process. The dying individual may or may not be able to communicate, and the trauma of seeing a loved one approaching their end makes it difficult for spectators to make decisive decisions. But no matter what the case, if you want to do what is best for your family, you must utilize the precious remaining days of your loved one's life to take action on certain items, as these matters get much more difficult and stressful upon his or her passing.
Figure Out Funeral Arrangements: May people have funeral plots or pre-paid burial arrangements, but these details are often not formally shared with family and friends beforehand. If the person can communicate, hopefully these document's existence can be confirmed or denied. In cases where arrangements are lacking, you will most likely want to wrap up matter before the day of the funeral so you can focus on your loved one when that day comes.
Procure All Legal Documents: This step is absolutely crucial. If the ill companion has an original Will or has made a list of personal property to leave to other people it is essential to safeguard these documents, as keeping them in certain places (safe deposit box, the companion's home) will make them very hard to procure after he or she passes.
Get Information on Assets and Advisors: Informing the companion's attorney that the end is getting close is also incredibly important to figure out the prior items on our list. Knowing who the accountant and financial planner are helps to identify assets and income that may transfer to the estate or beneficiaries.
Collect All Jewelry and Cash: Once a person passes away it is not infrequent for the jewelry and cash to disappear (the concept of "the early bird gets the worm"). I do NOT suggest being the party who takes the money and pleads ignorance as to its whereabouts, and encourage people to report what they are safeguarding. That being said, it is better to possess these items than be the chump who needs to push people around to figure out what happened to them.
Access (and Protect) Physical Locations that Become Restricted: When a person named on a safe deposit box dies that box is sealed and often requires a court to see an inventory of what is in the box before it can be distributed. Same with a person's apartment: If you didn't live there too, the landlord may have a duty to change the locks and keep you out. Best to run to the box where the  Power of Attorney is stored and empty it for the benefit of the companion, and it is good to go to the residence and safeguard valuables and the items listed above. Also, make sure to be aware of any and all prescription medication bins in the home, as they can lure drug addicts and unsavory characters if left unguarded.
DISCLAIMER: Attorney Advertising. Please note that prior results do not guarantee a similar outcome. This site and any information contained herein are intended for informational purposes only and should not be construed as legal advice. Seek competent legal counsel for advice on any legal matter.