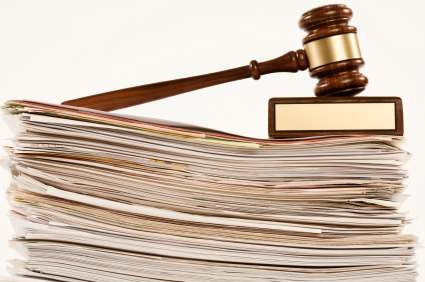 When you pass away certain information dies with you, such as where you keep your legal documents and what the contents of those documents are. Keep in mind written documents matter: The basis of our lives is run by contracts. But if those contracts cannot be found your wishes and desires could be confounded. Here are some suggestions regarding sharing and not sharing certain legal documents:
Prenuptial and Postnuptial Agreements should always, always, ALWAYS be shared with multiple family members. These are not recorded anywhere, so if you and your soon-to-be-ex-spouse mysteriously lose your copies you need to contact your former attorneys. And remember: Attorneys in New York only have an obligation to hold onto legal work product for seven years, so they may not have copies (and they too may accidentally lose their copy before seven years).
Health Care Proxies should always be shared with your Health Care Agent so he or she knows his or her responsibilities and the person will also have the opportunity to tell you if he or she doesn't want the obligation. Remember that this is potentially a long-term unpaid job that is emotionally draining and labor intensive.
Deciding whether to share your Last Will and Testament is a bit more difficult and depends on your family members' demeanors. If you intend to give uneven distributions to your family, or even disown certain members entirely, you likely don't want to use your Will to achieve this end, as you should instead use trusts and TOD accounts to accomplish this. The big issue with a Will is that it evokes feelings of need and greed, and once the "cat is out of the bag" you can't stuff him back in.
If you have left a Trust to an individual you should share the document with both your trustees and all of the beneficiaries, as well as the account information of assets owned by the trust, and make sure to do so before you die (or leave instructions with your attorney to send the information). All too often I get calls from prospective clients claiming they are beneficiaries to a Trust, but don't have a copy of it or don't know what it owns. Much like a Prenup, Trusts are not recorded anywhere, so if they are lost or the trustee and the beneficiaries have a falling-out there are potential conflicts that seem to inure against the beneficiary's interests.
As a rule, I suggest you NOT share information on your net worth, the nature of your assets, copies of your statements, etc. with your family. Leave this information with your attorney instead. Alternatively, leave a list of who your trusted advisors are (attorney, accountant, financial advisor). This will allow you to leave a "Treasure Map" without having to disclose what your assets (the "Treasure") are at that point.
DISCLAIMER: Attorney Advertising. Please note that prior results do not guarantee a similar outcome. This site and any information contained herein are intended for informational purposes only and should not be construed as legal advice. Seek competent legal counsel for advice on any legal matter.