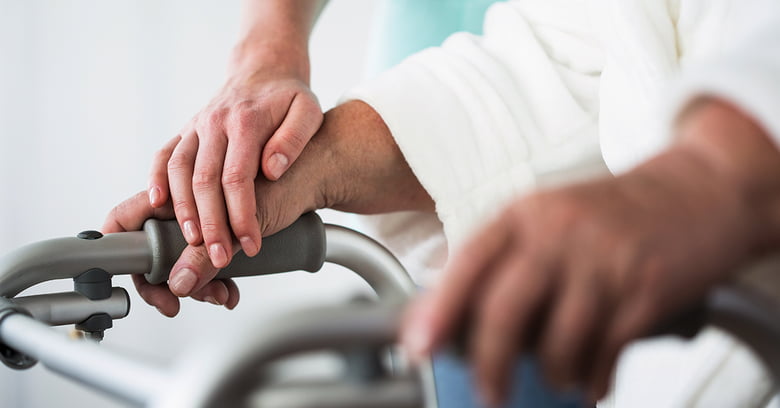 Many thanks to Michael LaMagna, Esq. of Riker Danzig and Evan Gilder of Redlig Financial Services for their initial article that prompted this blog.
Caring for elderly family members is as exciting as spending your bachelorette party watching C-SPAN reruns (elected officials excluded, of course), so why not pay another person to help your aging Grandma or Dad feed, bath and toilet themselves? And while you are at it, why not have that person "live-in" with Grandma 24 hours a day but only pay the for 13 hours of that work at minimum wage? These were the rules permitted in New York for live-in caregivers, provided they had an 8-hour sleeping period and 3 meal breaks equaling one hour each.
What a deal, right? Pay some hard-working soul unfortunate enough to have to choose a job where they live outside of their own home, be available for 24 hours, and only receive minimum wage for 13 hours. Yet as cruel as it sounds on it's face, this has been the format of self-pay care for elderly individuals in New York for decades.
Well, now that's gone. And with it, the possible demise of affordable self-paid home health care.
Despite the New York Department of Labor's uncanny ability to mandate an employee's right to do anything except actually having to work (I'm guessing the name "Anti-Labor Department" wasn't as catchy), the DOL condoned this practice for years. In essence, the DOL allowed willing employees to only get paid 13 hours of minimum wage salary for being on-call 24 hours a day. In September of this year New York County's Supreme Court overturned DOL's standard, claiming that live-in workers are entitled to 24 hours of pay for being present on-site for 24 hours.
I'm about as much of a fan of New York courts as I am of a hemorrhoid flare-up: Both are an annoying pain in your behind that you deal with during unlucky times. But I will give them credit for "getting it right" for live-in employees in an instance where those laborers' greatest advocate (the DOL) failed them. These live-in employees were the most important person your aging family member had in their last years, and they were being paid slave wages. However, their cost was what made their care affordable.
Now the ramifications: Grandpa is going to have to pay two caregivers a day, each ostensibly only working 12 hours, and pay them for every hour worked. Essentially, the cost of private care just doubled. This will devastate lower-net worth families, effectively delete the estates of many middle-class retirees, and leave many needy individuals attempting to qualify for Medicaid, whose increased costs will finally topple the program. Families will have to spend more time caring for their family members, including physically tasks (toileting, clothing) that humiliate all parties involved.
Moral of the story: Save even more money for your aging years, do your planning early, and seriously consider purchasing life insurance with long term care rider options. And if you are an aspiring business owner, don't open up a home healthcare agency geared toward middle-class retirees; open up a law firm that submits Medicaid applications.