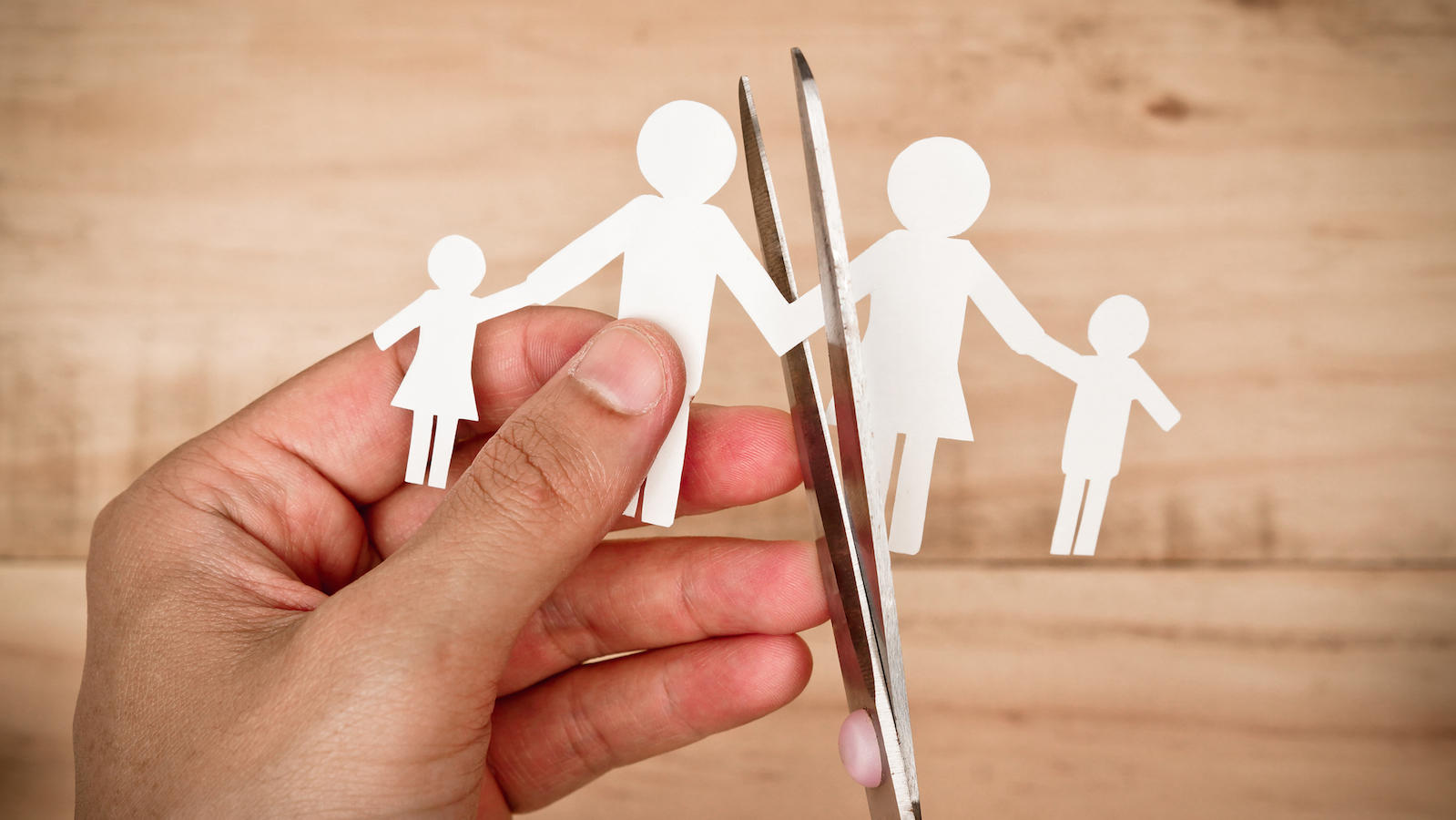 As a member of the First Spouse Turned Demogorgon Club, I can tell you with hindsight that divorce can be a wonderful thing: No more arguments, no more awkward Thanksgivings with creepy in-laws, no more washing the dishes during prime football hours. But at the same time, divorce is almost never positive during the initial process, self-doubt and anger consumes you, and (ultimately) you will have to deal with financial matters, particularly if you have minor children. And when child support or maintenance is in the picture, your former best friend is going to want to make sure that cool hard cash is still there if you pass away during the payment period. So, purchasing life insurance to cover your support obligations if you die is often a big deal at the last lap of the divorce process.
Most Separation Agreements and Divorce Decrees only specify the life insurance requirements regarding (1) the people who are to be the beneficiaries of the policy, (2) the amount of insurance to be maintained, and (3) the amount of time the policy must be in force; they tend to NOT state HOW the policy is to be administered to in detail. Instead of leaving the insurance policy directly to your ex-spouse or outright to your minor children, I suggest that clients create a trust to be the beneficiary of the policy. This ensures that the life insurance proceeds owned by the trust are used the way that you want and by the person you prefer to pay those expenses.
Say, for example, my spouse assumed I'm a philandering type of guy – let's face it, the other person is always to blame whether or not they actually did anything – and she/he divorces me (to my same sex friends now legally married: Congratulations, you wanted the good stuff so now you also get the spiteful stuff too). Clearly there is bad blood, and my ex promises me that her next boyfriend (Dwayne) will be 10 times nicer than me, 15 years younger than me, and 20 pounds lighter than me, and that my ex can't wait for me to die so she gets to control the life insurance for the benefit of my kids and uses all of her money only for her and Dwayne to squander. Or if Dwayne is the leader of a 1980s inspired Satanic Cult and wants your children's life insurance spent on baptizing them in deer blood at a fancy forest cottage outside of Jackson Hole. No Bueno.
If, however, I have named my brother or sister as the successor Trustee of the trust they may be better able to control how the funds are spent, invested and distributed while my estate is simultaneously still in conformity with my divorce paperwork. In addition, the trust remains private until I die, so I typically don't need to share it with my ex during my life, I just need to show proof of the insurance policy.
Another benefit of the trust is that you are not leaving money directly to a minor: Minors cannot own property themselves, and it is likely your ex will move for a financial guardianship over the child's life insurance proceeds, which means your ex would now control how the money is spent for your child's needs. Trusts avoids financial guardianships since the minor does not own the funds in the trust until the funds are distributed.
Remember that you can also use an irrevocable life insurance trust if you have a large net worth in order to simultaneously fulfill your divorce requirements and minimize your estate tax. I am also going to warn you that if you choose to not have that life insurance policy in force at the time of your death that your children (and the court) will make sure the proceeds are taken from the funds you left to your second spouse Mindy, so make sure you keep that insurance policy in force.
I have seen many recently divorced individuals who want to maintain their post-mortem support obligations to their children but are adamant about their ex not getting to control the policy. I find that a trust provides you with the best assurances the money is spent in a way you would prefer and maintain optimal privacy during your life.